NAD MIKA ( Berlin, Germany )



Since 7 years now Näd Mika rocks and shocks underground clubs and stages all around Europe with her neotrashelectro. Madrid, Stockholm, Budapest, Mailand, Oslo, Berlin, Istanbul, the list of her gigs is long and everywhere she fires the raverocket in your ass.
Some people are confused by her performance, some are freaking out.
Her sound range hits you by electropunk, 80s 90s and pop club.
Monthly she is writing for the Cologne based magazine "GLEICH" and also a book is in the pipe which will be released one day.
Näd Mika released two singles with Madame Visage "To The Max" and "Girlfriend" featuring Sexy Sushi (The 2009 remixes)
Her new single "Diskoromance" is out since March 2012.
PIERRE PASCUAL ( Paris, France )



Pierre Pascual ( formerly known as Chose Chaton ) is a french artist, songwriter, singer, performer, sound portraitist....
Pierre Pascual had rocked stages on stilettos all around Europe with his energetic shows mixing electronic music, performances, video...
Some said he is the new french punk diva .
He has played in France, Sweden, Italy, Spain, Netherlands, Belgium, Switzerland, UK...
Pierre Pascual first single " Sous les sycomores " has been released September 30 2011 with a 19 minutes long music video directed by Mick Bulle.
Second single produced by DJ superstar Chew Fu (Lady Gaga, Rihanna) has been released March 7 2011, followed by a special EP in spanish called "Spanish Summer Sex Party"
Pierre Pascual's debut album "Premier Amour" has been released on May 21 2012.
www.pierrepascual.fr
Official Facebook page



HENRIETTE COULOUVRAT ( Paris, France )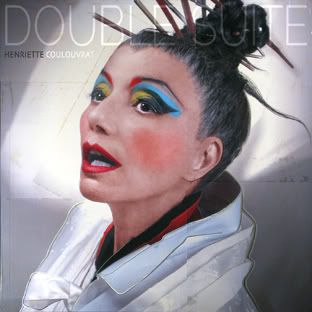 Henriette Coulouvrat is an atypic and original french singer!
She released her first single 'Rockin' on the red book' in 1979 at MM Records/Phillips.
Then came the amazing and famous 'Can't you take a joke?' (Ha!Ha!Ha!Hi!Hi) in 1980 released by Chien Jaune and distributed by Polydor which will be taken by Agnes B. for her compilation 'Des jeunes gens modernes' in 2008.
Her first album 'Récalcitrante' was released by RKM and distributed by WEA in 1982.
She worked with a lot of famous french songwriters and musicians in the 80's and 90's and released several singles like 'Johnny Begame' in 1985 or 'Ou sont passés les hommes?' in 1993.
Henriette Coulouvrat is actually recording a new album, the first single will be released fall 2011.
'Double Suite' is a collection of her best songs including a eighties rarities bonus disc with demos, unreleased and english versions.
News : New single by Henriette Coulouvrat "Je suis Pédée" released on December 2012!
Official Facebook page






HIPSTERLOVE feat. Doc Robsen ( Germany / France )
Hipsterlove is the reunion of german singer/songwriter Doc Robsen, and french label and production team Madame Visage.
About "Greek Girls in the Summer" :
The story : All begun in Greece…
Doc Robsen is in real life a german manager who has been working for two years for a big multinational company in Greece.
Before leaving, he promised the girls in his department to always remember them and to, one day, dedicate a song to them.
Back in his cold german flat, he started working on this nostalgic song about girls and summer in Greece.
This little demo ended up in the ears of french label Madame Visage who loved the feeling and melody and decided to work on a new version for summer 2012.
They decided to be united all together under the name Hipsterlove.
FREAKATRONIC ( Germany )
This Band introduced a whole new sound to humanity: Robot Folklore!
They mix a sharp snare with charming pop melodies and tight french raps with a slightly german accent. Ever since they first appeared on this planet in 2006 people were stunned by their intergalactic show. Leaving behind a trace of amazed audiences and crop circles all over europe they are leading speechless scientists to one place: Paris.
Their first french single is beeing released on local label MadameVisage and if you think you couldn't dance to a love song recorded by robots, check out "BonSoir" and prepare for a ride on a comet to the sun and back with extraterrestrial emotions.
Freakatronic's freshest and latest Single "Bon Soir" comes with a bunch of exclusive remixes by
Mistasung (from Hong Kong, aka Supachannel who released a couple of House Tracks on Chateau Funk),
typ:t.u.r.b.o. (a young electro-rap crew from Cologne),
Zingone (french producer, produced for artists in Spain and Sweden and made a remix for "Mc la Sauce" which became very popular on canadian radio) and
Steve Wish (house producer from vienna).
YOGURINHA BOROVA ( Spain )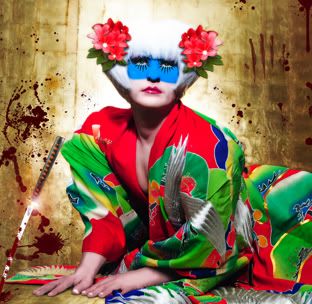 She's great, she's hot, she's from Spain !
Yogurinha is the new spanish tornado rocking stages all over the world ( New-York, Berlin, Paris...)
Yogurinha Borova's brand new EP " Paris, Paris " has been released by Madame Visage May 30 2011, in digital and CD in a limited edition.
PLATEAU REPAS ( Germany / France )
Plateau Repas is the bastard child of Liquid Liquid and KLF, raised by Whodini, Nina Haggen, MC5, 2unlimited and Devo.
They've been touched a lot by their uncle Michael, that's why they are a bit disturbed now. They digest every kind of music without chewing specifically shitty corny music. They hated it so much they decided to eat it again and again until they loved it. It is a long conditioning process.
They released with the support of the French art collective Station Mir an EP in 2005 called 'Hardcore Luv', that was sold out in a few months.
Since 2007, they live in Berlin, haunting clubs and parties looking for the perfect beat, multiplying collaborations with all the artist they have met.
The single 'Vampire' released on Madame Visage in February 2010 is a well trained dance floor track shaped to make you sweat in the heat of the night.
ANGELA TRANSBURY ( Paris, France )


Angela Transbury sings dark disco with a white smile.
Inspired by the old transvestite history and assorted with electronic music,
Angela is telling his story through surrealistics vocals improvisations, electro hymns and
multilingual acapellas.
The first album of Angela Transbury " The white album " has been released by MADAME VISAGE in 2010, with exclusive art by french photographer Vincent Malléa.
www.myspace.com/angelatransbury
JENNY GILLESPIE ( Chicago, USA )


Jenny Gillespie is an american singer/songwriter involved in straightforward folk and atmospheric dream-pop.
She is currently playing shows in Chicago and around the U.S. in support of her LP Kindred and writing material for her upcoming acoustic EP Stillness of Heaven. Recently she's collaborated with French musician Pierre Pascual on electro remixes of her songs, which will soon be available through the Paris-based Madame Visage label as two EPs 'Golden Central' & 'Hearts for Eyes' both released on June 15 2011.
www.jennygillespie.com
Official Facebook page


CHOCHOTTE ( Various Artists )



Chochotte is an electro compilation produced by MADAMEVISAGE and Discolala Records (digital) including unreleased material, remixes or rare versions of emergent & established artists who make today the electro scene.
Kids on TV " Jeremy mon ami " ( Commonwealth remix )
Schwefelgelb " Hasse mich " ( 08 version )
Scream Club + Peaches " Fine as fuck " ( Commonweath lickadelphia remix )
StinkMitt " Secret " ( ProCon diamond and dust remix )
Chose Chaton " Fucking pigs " ( edit )
Punk Bunny " The price is right " ( Mikey B remix )
Angela Transbury " White " ( Bouh buried remix )
Barbarella feat. Massprod " Kill Lolita "
Queen Mimosa 3 " Androgyny " ( Chochotte remix )
Team Plastique " T.I.T.S " ( Enhanced version )
Hard On " B.A.N.A.N.A.S "
Villain " Virtual depravity " ( Glitterbomb remix )
Näd Mika " San Francisco " ( Jeff Crystal special remix edit )
Robbie Daniels Jr " Only you "
Bonus track : Jer Ber Jones " Only you " ( girl version )